Biography
Make the right choice when choosing your realtor.

Ramona Miazga
Ramona Miazga, Re/Max Crown Real Estate agent for 17 years.Choosing to buy or sell a home is one of the biggest life decisions you will make. Let Ramona's Attention to Detail Service and Knowledgeable Advice help make your home purchase or sale be as stress-free and smooth as possible.

Wanting to be her own boss, Ramona obtained her Real Estate licence in 1999 and has specialized in New and Resale Residential Properties in Regina and surrounding communities including Resort and Acreage Homes. Her strong work ethic and background in customer service gives her the success she still enjoys today as one of Regina's leading Realtors.

Born and raised in Lumsden, Ramona is proud to be from a very large family. Being the eighth of eleven helped her become independently strong at an early age. She values the life lessons that were not always easy growing up and she learnt to make herself stand out in all scenarios of life even to this day. Ramona cherishes life with husband, Kirk Kozan and is proud of her extended family, including 8 grand-children!
Ramona strives to maintain a healthy lifestyle and stays fit in her home gym. She loves yoga, biking, golf, gardening and especially daily walks with her 4 legged companions Harley & Simba. She is an avid downhill skier and enjoys travel as well as the basics in life including cooking and entertaining with friends & family. Work with Experience

Service...Honesty...Integrity


Kirk Kozan
Kirk has over 45 years of combined real estate and sales experience. The latter from his years of owning and operating Kozan Colour & Sound in Regina. Kirk has a wealth of friendships plus a strong business loyalty from all his past and present clients who appreciate his kind and gentle approach to business and life alike. His areas of expertise include Residential and Commercial Real Estate in Regina and surrounding communities. The combination of Kirk's patience and work ethic are a true testiment to his success.

Kirk enjoys life with his wife, Ramona Miazga. Kirk's pride and joy are his 8 grandchildren. They love to have their family over to their resort like back yard and pool. Kirk enjoys golfing, skiing, home renovations and love entertaining with family and friends.

If you are a buyer, Kirk will take the time to listen to your needs and help you find that special property.

If you are a seller, Kirk will get your home sold for top dollar and in a timely manner. They are up to date with their online and offline marketing giving them the edge needed to get the job done.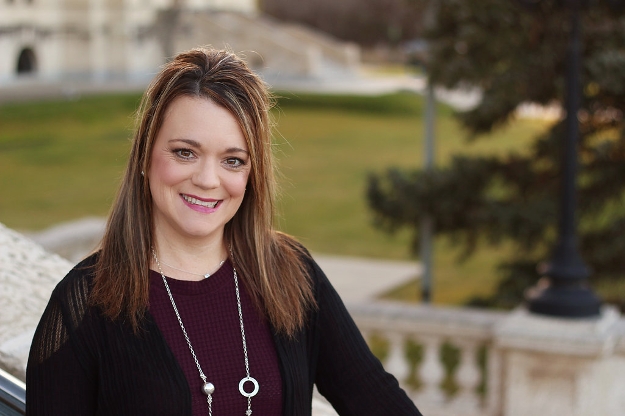 Rhonda Bennett - Client Care Manager

Rhonda has been with our team since 2009 and we are very fortunate to have her as our Client Care Manager. She is detail oriented and takes pleasure in her behind the scenes involvement in helping us be one of the top teams in the Regina market.

Her real estate experience started in Minnesota where she partnered with an established real estate team prior to her move back home to Canada. It was during this time she sharpened the skills of the real estate process and now that she is part of our team she takes the lead on marketing, communications and adminstrative duties.

Rhonda and her husband John were married in the summer of 2016. Now known as the Brady Bunch, John & Rhonda have blended their families and have 6 beautiful children!
Rhonda is extremely dedicated to all of their activites including hockey, baseball, dance, volleyball, 4-H and golf. She loves to travel, gardening and family times throughout the year and especially summer gatherings at the lake. Rhonda & John reside in Bethune and love to entertain with family & friends.